A few of the great features
Create & Assign Decisions
Keep your project moving with fast, easy decision approvals.
Consolidate responsibility by assigning decisions to your designated point person for approving decisions. There's no need to track polls or hunt down a dozen stakeholders for individual sign-off. Each decision can accommodate a default approver, due dates, and file attachments so your information is always complete and approvals timely.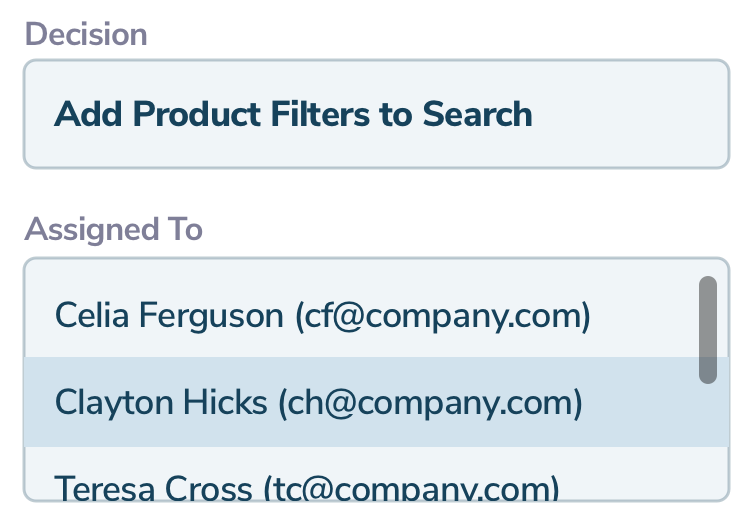 Integrate with Slack & Email
Keep your favorite project tools and keep your project managers happy.
Get notifications where you want them—send them to your inbox or connect to your team's Slack channel. You can even approve decisions from your Slack and Email notifications. There's no need to replace your favorite project tools—Memorist™ is built to enhance whatever is already working for your team.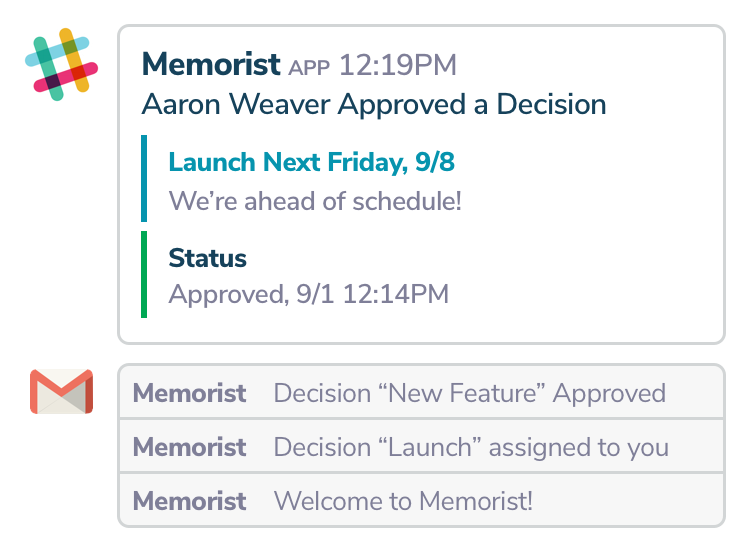 Search and Filter
Keep your team members organized and focused on relevant information.
Get to the information you need when you need it. Organizations and Projects provide a structured hierarchy and each decision can be found via keywords, tags, due date, archived status, and more. You can even bookmark your favorite search criteria to find it again later or share it with your team.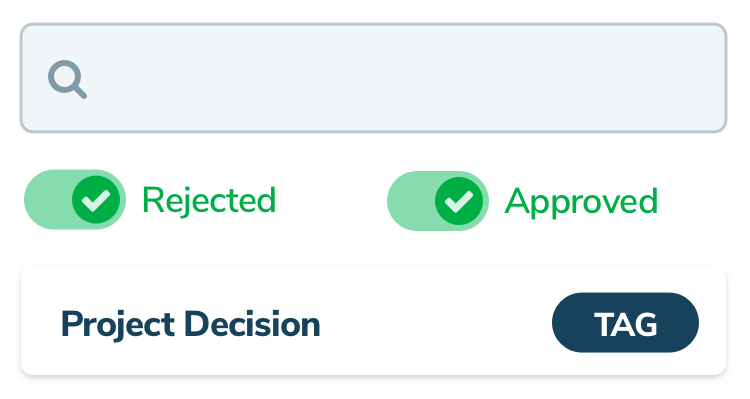 View Decision History
Keep your stakeholders informed on current and historical decision making.
There's no need to delete and replace decisions when your project direction changes. Update decisions with new information for a concise history of what changed, when, and why. You'll have a complete history to reference, but only the most recent version will appear on your dashboard.